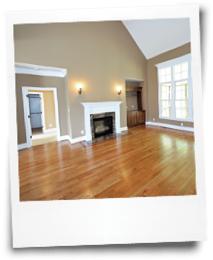 We like to use the best paints, oils and stains available. We hold accounts at most major paint suppliers and receive discounted rates that we pass on to our customers.
We are expert at hanging quality wallpapers.
---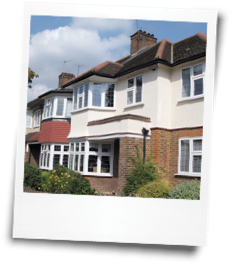 Exterior redecoration enhances the appearance of any property and improves its market value. Weather and atmospheric conditions will always affect the exterior, but the choice in materials and the standard of workmanship will determine how quickly.
We offer a free consultation and survey of the exterior of any building,and can recommend the best course of action with a free quotation.
We only recommend and use the highest quality exterior materials and paint systems, applied by our experienced craftsmen. We believe that short term savings are counter productive and will lead to bigger problems to walls and timbers in years to come.
We hold accounts at most major paint suppliers and receive discounted rates that we pass on to our customers.
We can carry out resin repairs to timber using the Repair Care dry flex system. Resin repair is more cost effective than a carpentry repair and is ideal for restoration of historical or valuable wooden features such as gates, doors or windows. It is guaranteed to last 10 years.
---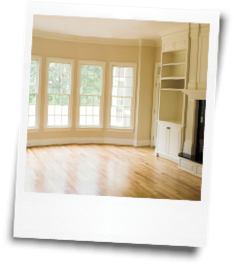 We can recommend, supply and apply 'eco' paints and finishes wherever the customer desires. In addition to this we can remove paint from site using a paint solidifier for greener disposal and an environmentally friendly washing system. We can also apply anti-graffiti paints wherever needed.
---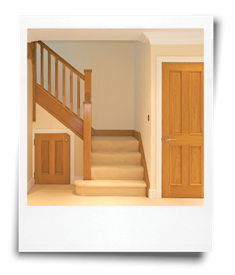 We are experienced in the care and treatment of all wood, whether new or existing, from doors to floors. We can offer advice on the best materials and finishes for woods in different situations.
---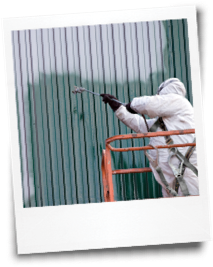 Spray painting is a quicker and more cost effective alternative to traditional methods of painting. Spray painting is ideal for large areas such as walls and floors, and can be used on new builds and empty houses, along with empty offices, corridors, stairwells and in warehouses. We can also spray custom built furniture with our detail (HVLP) sprayer. There is no compromise on quality and any colour or finish is suitable, leaving a smooth, drip-free result. Spray painting can also be carried out on steelwork, cladding, machinery and fitted furniture.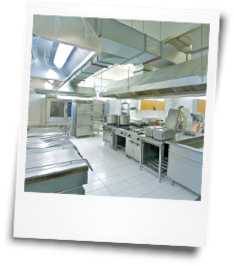 Specialist sealers and stain blocks can be used when a property is damaged due to water, fire, nicotine or neglect. This often applies to public houses and catering premises etc. We mainly use Zinsser, who have a range of suitable products. Sealing in commercial catering premises will require heavy-duty, materials.
---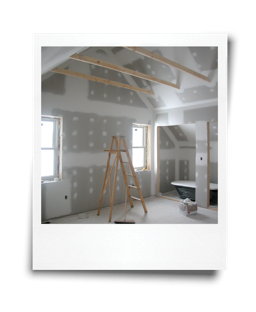 We have a team of qualified and experienced craftsmen that can undertake any other building work required. Our time-served plasterers, carpenters, plumbers, electricians, builders and tilers can facilitate any other work required and we can project-manage from inception to completion.